UCLA SHOW w/ RY COODER, BEN HARPER, LAURA LOVE, TAJ MAHAL
Our Royce Hall show at UCLA (part of The Ash Grove's 50th Anniversary) last Friday night was AWESOME from top to bottom. Ry Cooder's set was well-received. Ben Harper was transcendent, Taj Mahal charmed everyone and guested on Ben Harper's set, Laura Love was earthy and great, Holly Near's vocals / harmonies were beautiful, people loved Dr. Demento's stories. Everyone backstage was so warm and friendly, the whole evening had a great vibe.
When we came on between Holly and Ben, most of the audience had no clue who I was, but we really triumphed. When the four drummers came on and we blew the roof off along with the dancing, my dancer Kara described the look on their faces as "Shock and Awe." You could see them loving it, but trying to figure out just what was happening? Some asked me later if sabar dancing was a kind of African martial art form like capoeira? Loved that!
Later, outside in the lobby, I was moved by how all these baby boomers just loved our set .... some literally had tears in their eyes saying how this was the new generation a world really coming together... and what a beautiful thing. They were struck by my voice, the songs, the musicians, the dancing, the drumming, and the crazy, how-can-it-be?
authenticity
of it all. (That word came up over and over.) One guy pulled me over to the wall by the elbow with a stern look on his face and said, "OK, break this down for me ... What has been the trajectory of your career? WHY are you not massively famous? Your voice, the songs, the dancing, you are incredible!!!" Yes!
WITH MAMADOU BADJI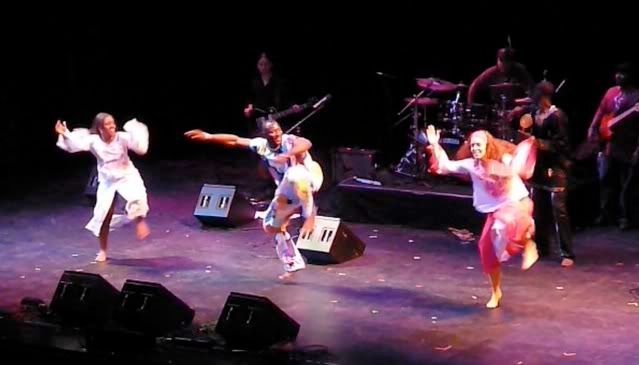 KARA MACK IS THE BOMB!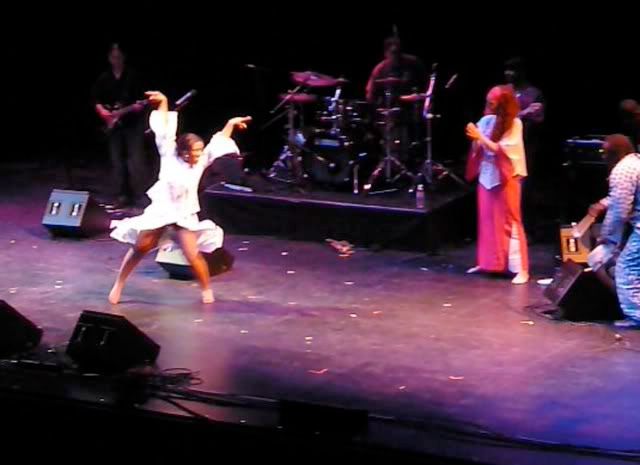 LEUMBLE LEUMBLE LEUMBLE...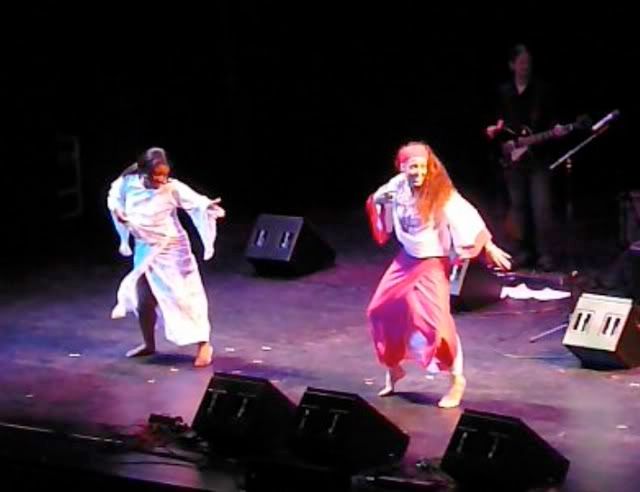 THE MAGNIFICENT MAGATTE SOW